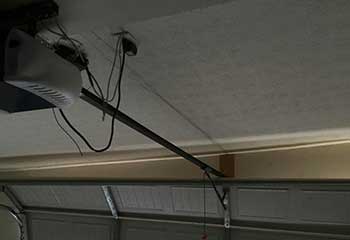 Garage Door Opener Repair
Customer Issue: Mrs. Frank's garage door opener had always been nice and quiet, but suddenly it started making a lot of noise even after the door stopped moving.
Our Solution: Once the Crafstman model 57918 opener had been uninstalled by our experts, we opened it up to examine the various parts. Our technicians determined that the motor had started to malfunction, hence all the noise. We replaced it and returned the opener to the overhead bar to check its operation and confirm it worked quietly.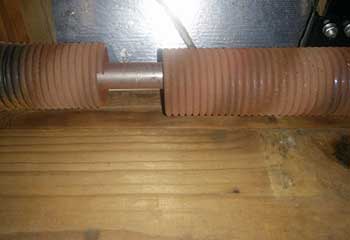 Broken Spring Replacement
Customer Issue: Mr. Love's garage door fell shut rather than slowly lowering, and startled him several times. He believed there must be a problem.
Our Solution: The most likely cause of this problem would be a broken garage door spring, and we confirmed this as the source of the issue. Our team clamped the door and released the tension in the remaining extension spring to remove the remains of the broken one. After installing the new spring, we tested the door's function and balance.