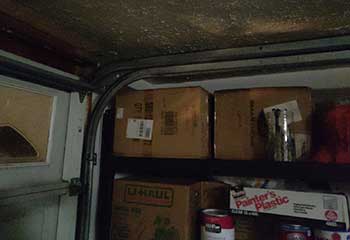 Garage Door Off Track
Customer Issue: Mrs. Hawkins discovered her garage door wouldn't budge from its partially opened state while on her way out to an appointment.
Our Solution: We determined that the problem had occurred due to the rollers coming off of the track in a particular area. Our experts clamped the door to keep it steady and opened up the track with pliers. We found a build-up of debris that had likely forced the rollers out. Our team removed the material inside the track before guiding the rollers back in.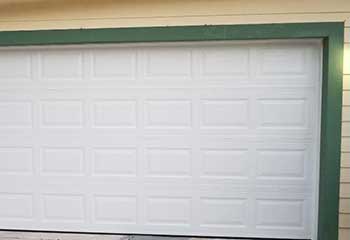 New Garage Door Installation
Customer Issue: Mr. Lane's door appeared very shabby, and he wanted to have a new one put in to up the curb appeal while trying to sell his house.
Our Solution: Our team suggested an Amarr Lincoln model garage door due to its unique, beautiful look that would beautifully complement Mr. Lane's home. We guided the rollers into the tracks and closed them before attaching the springs and cable. Our experts also connected the opener to ensure that everything ran smoothly.