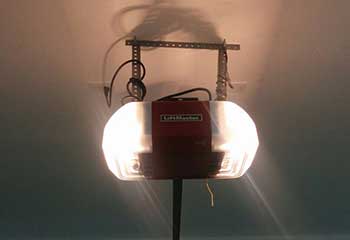 Garage Door Opener Replacement
Customer Issue: Mr. Aguilar's garage door had been having small troubles with consistency and noise for a while on and off, and he felt an upgrade to his opener would help.
Our Solution: Mr. Aguilar chose a LiftMaster 8587W model garage door opener to replace his old one with. He liked that it had Wi-Fi capability, as well as its ability to lift sturdy, heavy doors. Our team uninstalled the original opener from the overhead bar and slid the new LiftMaster on in its place, as well as connected it.
Andy Aguilar
- Centerville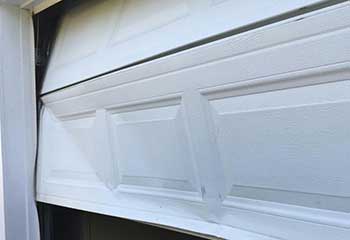 Garage Door Off Track
Customer Issue: Ms. Briggs' daughter had accidentally knocked into their garage door lightly with the car. Later when they tried opening it, the door got stuck partway open.
Our Solution: Our professionals looked over Ms. Briggs' garage door, and determined the problem had occurred from the door coming off the track in a certain spot. We ensured the door would stay in place by detaching the opener, then pried the tracks open. Our team shifted each roller back into the track, before closing it and checking the door's movement.