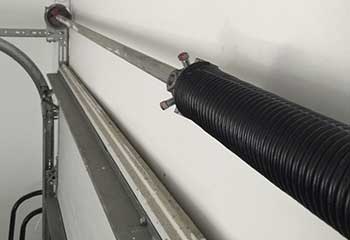 Broken Spring Replacement
Customer Issue: a broken garage door spring and two frayed cables.
Our Solution: Not only was the spring broken, but the side lift cables of the garage door had gotten frayed. That meant all three parts will need replacement. We always come prepared, of course, so we carried out the cable and spring replacement on the spot. After finishing, we performed several functionality and safety tests to ensure everything was working correctly.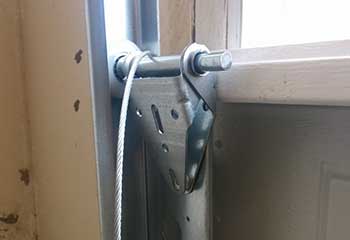 Cable Replacement
Customer Issue: Garage door cable broke and the panels were tilting slightly.
Our Solution: Although they don't carry the same amount of tension as the springs, garage door cables can still cause harm when mishandled. We made sure the door was disconnected from the opener to prevent accidents. Then, we took down the broken cable and its counterpart, which was in bad shape also, and installed two new cables in their place. The garage door was working as good as new afterward.